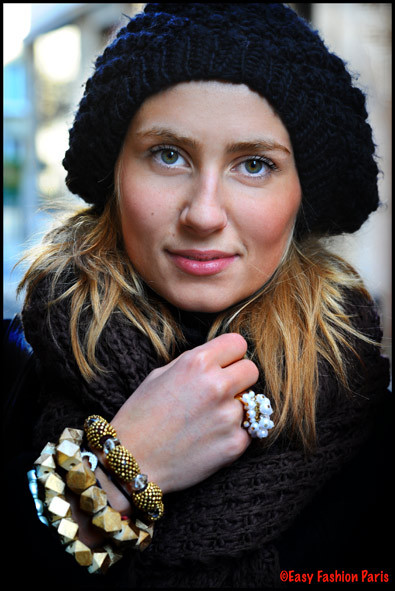 Eugénie 19 - Physics Student
Coat/Manteau ZARA
Boots/Bottes: JONAK
Scarf: H&M
Bag: Galeries Lafayette
Short Pants: H&M
Cardigan: my Father's
Jewelry: Selfmade
Perfume: Stéphanie de St-Aignan
Last book: "Les derniers jours de Charles Beaudelaire" by BHL
Last CD: Carla Bruni
Fashion is supposed to be superficial, but in fact, only open-minded people are sensitive ...
La Mode est supposée concerner les gens superficiels, mais ne fait, c'est l'affaire de gens sensibles et ouverts d'esprits.
Today my look is confortable. Aujourd'hui, il fait froid, j'ai choisi des vêtements confortables.
I love to eat. I hate lies.