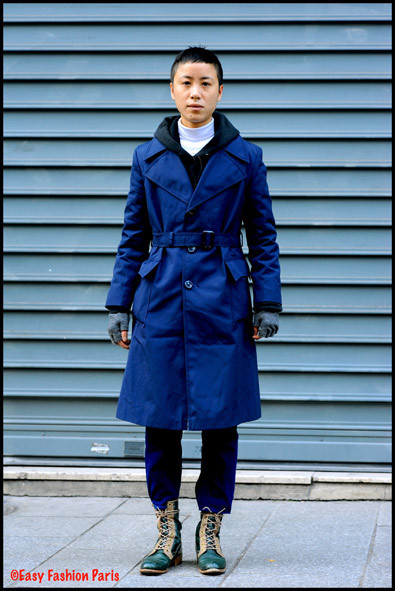 Tchouk 30 - Assistant in a de Luxe Ready-to-Wear Shop
All Vintage Look
Shoes & Pants: Vintage from Killiwatch (Etienne Marcel)
Trench-Coat: Vintage in a shop rue de la Roquette (Paris)
Sweat & sweater: Vintage from rue St-Martin (Paris)
Perfume: "B" by Calvin Klein
Last book: a book about Punk & Rock looks & tatoos of 70's (a gift from a friend)
Last CD: "Lili" by IRON
In Fashion you have to enjoy yourself before pleasing others ...
My look is Punk-Rock 80's.
En matière de mode, il faut s'habiller pour se plaire avant de plaire aux autres ...
Mon look est Punk-Rock 80's.
I love Good-looking cool stylish girls ... J'adore les jolies filles stylées et cools.
I hate Haughty girls ... Je déteste les filles hautaines.