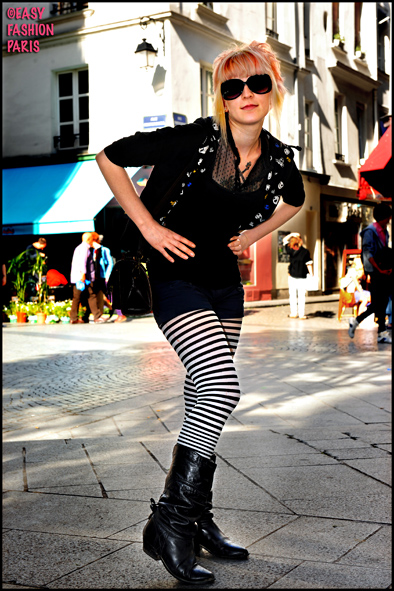 Mélanie
I study Fashion Embroidery
I wear a jacket "l'Etrange Noël de Mr Jack".
Short & Tights & T-Shirt from H&M.
Perfume: JP Gaultier
Fashion is a passion. My look is actual-vintage in a hurry.
I love Tatoo's. I donr like not open-mind people.
My message to the world: Go out and explore the world !