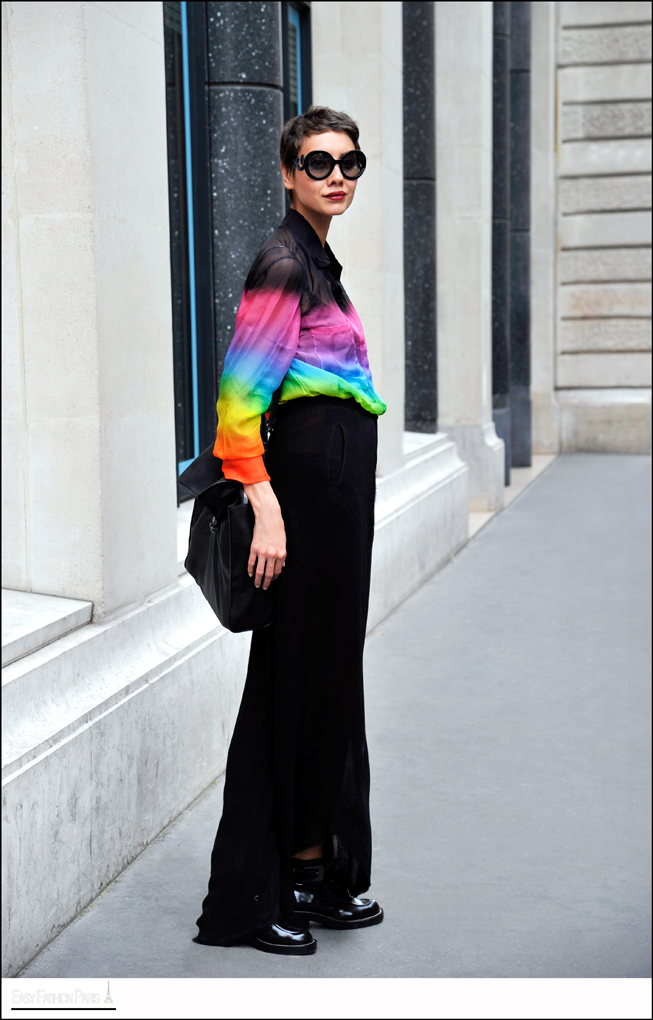 Paris Haute Couture - rue Cambon

Je ne sais pas qui est cette jeune femme photographiée à la sortie du défilé de Ulyana Sergeenko (je
suis sûr que vous allez m'aider). Mais j'adore sa tenue et encore plus sa coupe de cheveux. Les
filles: laissez-vous pousser les cheveux courts !
I don't even know who's this young lady. I shot this one at Ulyana Sergeenko Show (I am sure you
can help me). I love her look and most of all her hair cut. Listen to my advice girls: grow your hairs
short (so sexy !).
Photo by Fred - Easy Fashion Paris